WINS PROJECT
Raising the growth and participation of female sport officials in Europe
The WINS project has been funded under the Erasmus+ Sport Programme of the European Union (Call 2020) and has a duration of 3 years, running up to December 2023.
From grassroots participation, involving ordinary European citizens at weekends, to elite international sport competitions followed by an audience of millions across the globe, sport would grind to a halt without sport officials.
The message is simple: NO SPORT OFFICIALS = NO SPORT.
But players and spectators also need sport officials who are representative of the wider population and provide role models for all aspiring young people.
WINS is a follow-on from the successful ONSIDE project which examined the role of sport officiating and developed new standards and educational products. One challenge that was identified by the ONSIDE research was gender equity.
The overall ambition of the WINS project is to address gender equity in officiating – potentially across all sports – by undertaking comprehensive research activities into the problems facing female sport officials and producing practical solutions which can support the organisations responsible for their recruitment, retention and development.
The main targeted impact of the 36-month transnational EU-funded initiative will be sport organisations across Europe becoming more capable to put in place effective recruitment, retention and career development policies for female sport officials, ultimately improving gender balance in the role.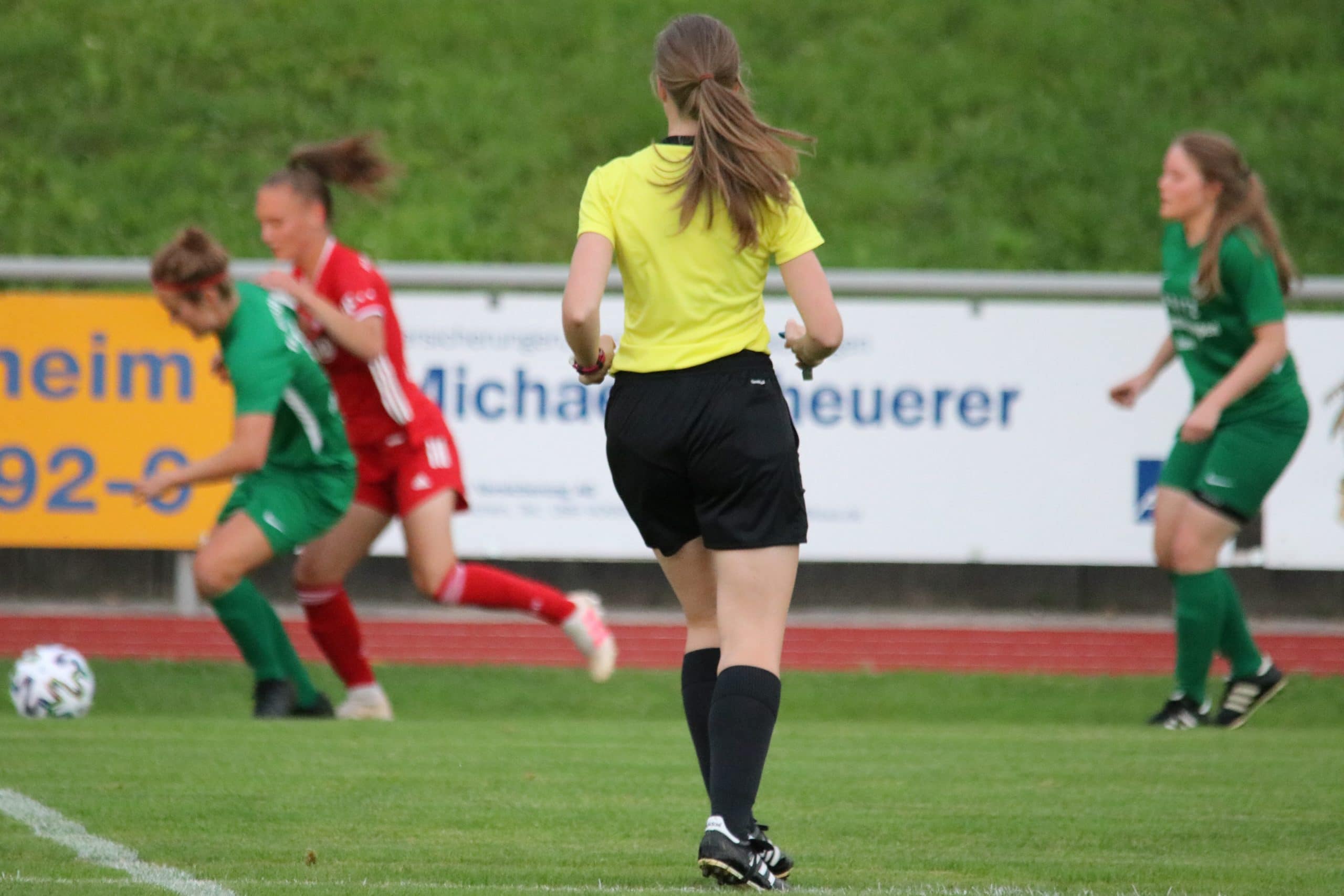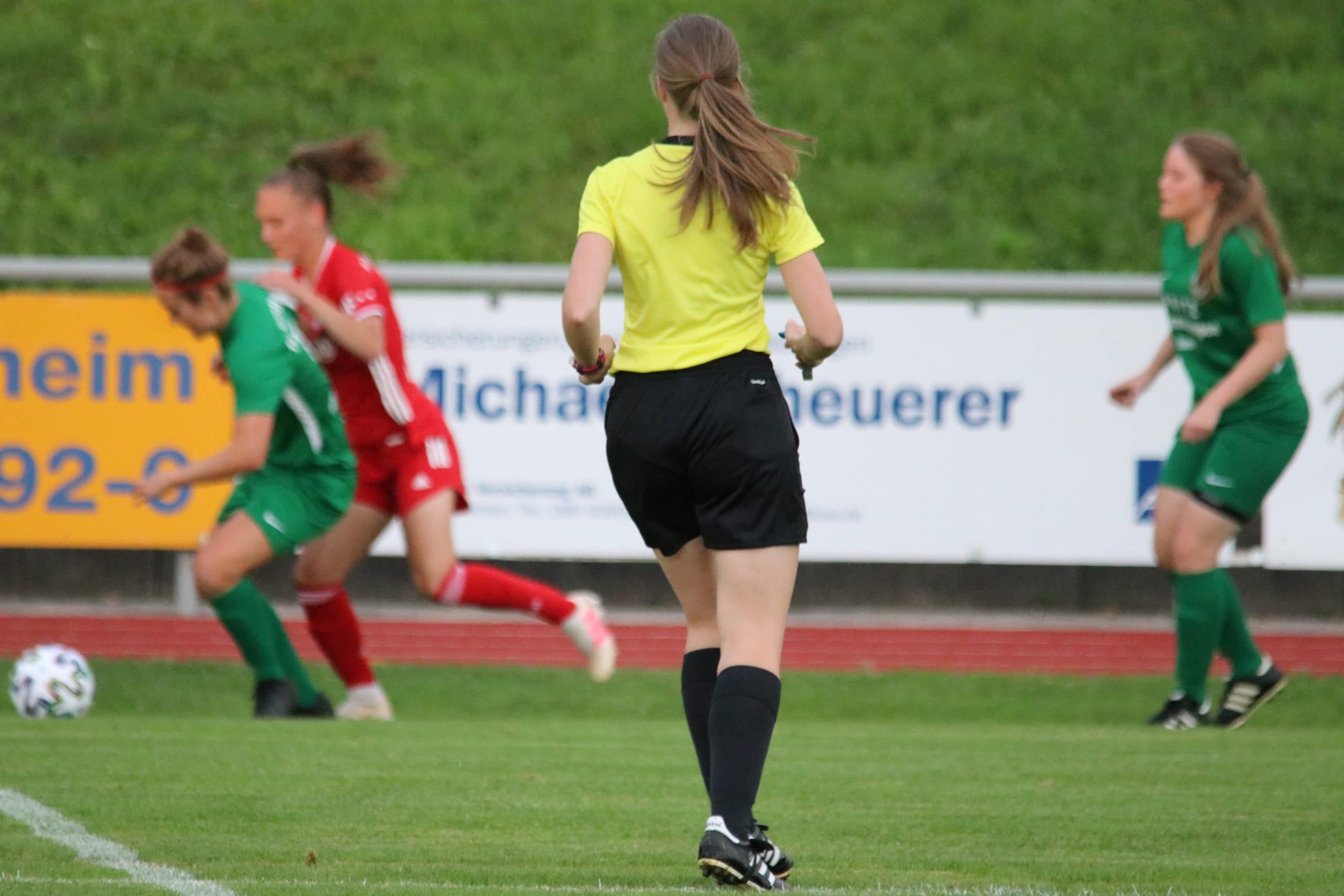 OUTPUT 1: A European research report on gender and sport officiating
The WINS research study will break new ground by focussing on the current realities and issues with regard to gender and sport officiating. 
This output will be achieved by three main research activities beginning with wide desk research and literature review for collating and analysing existing and available information and data.
Partners will be asked to complete a partner research template so they can share their experiences, examples and sources and gather everything they are able to contribute to data collection. 
Interviews will be conducted with those responsible for officiating in national sport federations, issues encountered with recruitment and retention of females will be explored.
The final research activity that will be targeted through the WINS project will be design and launch of the first ever online survey of female sport officials to better understand their motivations, challenges etc.
OUTPUT 2: A European Compendium of good practice case studies on recruitment and retention of female sport officials
This output will describe in detail 10 case studies of good practice in recruitment, retention and engagement of female sport officials. These will be taken from across Europe in different countries, sports and contexts. 
The Compendium will compile lived experience case studies of female officials – real role models in the field – and will highlight key information, such as:
> background of women becoming sport officials,
> women's motivations for becoming officials,
> their experience of training, assessment and early practice,
> the satisfaction they gain from performing the role,
> the attributes which women officials bring to the role,
> the challenges they face as women officials,
> the strategies they use to cope with challenges,
> how the women officials have progressed in their roles,
> reasons for 'drop-outs',
> gender-specific interventions which can help them to perform and persist in the role.
OUTPUT 3: An innovative online toolkit for recruitment and retention of female sport officials
The partners will collaborate to design a practical and innovative online toolkit for sport organisations to respond to the issues and challenges of engagement and retention of female sport officials explored and defined in the WINS project.
OUTPUT 4: A targeted mentoring and leadership legacy guide for female sport officials in Europe
Mentoring will be vital in advancing gender equality in sport within the context of officiating and more widely.
In order to create new role models, we need to use existing role models – those pioneer women who have already succeeded at whatever level they are officiating.  This output will take the form of a guide to increase the impact and sustainability of the project.
We called it a "legacy guide" to emphasise that it is intended to be used by sport organisations to develop mentoring and leadership programmes beyond the life of the project.
Coordianated by the European Observatoire of Sport and Employment (EOSE), the WINS project is innovative in its constitution as it brings various stakeholders such as universities, national and European sport federations, the Olympic movement and associations from several EU member States hence being a true partnership between education and employment to take forward the gender equality in sport in this key occupation.
This will ensure the development of outputs is aligned with the realities and expectation of the sector, and a high level of consultation and dissemination activities.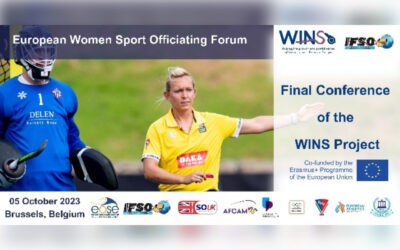 11 October 2023 As the ground-breaking WINS project draws to a conclusion at the end of 2023, the WINS Final Conference provided the perfect opportunity to showcase the results of the project so far, and to inspire the participants at the event to strive even harder...
read more
Need to know more about the WINS project?
Willing to take part in the dissemination and consultation process?
Interested in working with the WINS project partners or share ideas/suggestions/good practice ?
Get in touch, we will get back to you as soon as possible.